The Society of Social Psychiatry P. Sakellaropoulos
The Society of Social Psychiatry P. Sakellaropoulos (SSP P. Sakellaropoulos) is a non-profit scientific organisation. 
The organisation's roots go back to 1964, when Panayiotis Sakellaropoulos-Professor of Psychiatry and his team of associates, started to work for Greece's Psychiatric Reform, based on the spirit and principles of Social-Community Psychiatry. They developed the model of the Psychiatric Care at the Patient's Home and the first Mobile Mental Health Units.
The organisation was officially founded in 1986, and since then it offers high quality psychiatric services, as part of the National Plan for Mental Health "Psychargos" of the Ministry of Health.
We work for the creation of modern, open and humane therapeutic units within the local communities and the establishment of innovative models of mental health services.
We strongly believe that every person with psychosocial problems has the right to enjoy a life with quality, dignity, autonomy, social and economic activity, without discrimination or restrictions, at every stage of their life.
Today, the SSP P. Sakellaropoulos supports a wide network of Mental Health services, which include:
Services for the prevention, timely intervention, therapy and rehabilitation of psychiatric disorders.
Programmes for the social and employment inclusion of people with psychosocial problems.
Sensitisation and awareness-raising activities regarding mental health issues (Community Sensitisation – Community Psychoeducation).
Educational Training Programmes for mental health professionals and service users.
At the same time, we actively participate in important national and European mental health networks and programmes, such as: Mental Health Europe, European Disability Forum, Social Firms Europe CEFEC, Asklepios Foundation, Argo Federation of Psychosocial Rehabilitation Organisations.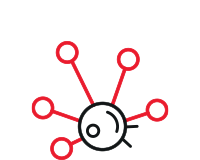 Therapeutic Sessions
58681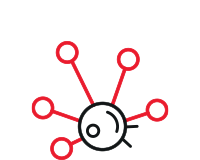 Therapeutic Sessions
58681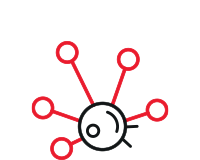 Therapeutic Sessions
58681
Our sponsors and supporters